| | |
| --- | --- |
| | Samariton - 1986 |
Character: Mitch Snyder
Martin Sheen portrays Mitch Snyder in this true story of the activist and his work to help the homeless in Washington, DC. He says of the situation, "The President's nearest neighbor is a bag lady...she sleeps down the road from the Oval Office."
Sheen was so moved by Snyder's work that he organized the "Grate American Sleepout" in 1987 to bring attention to the problem. Joined by other actors and more than a dozen Congressmen, Sheen huddled with supporters and homeless people over two steam vents in front of the Library of Congress.
Behind the Scenes
---
Martin Sheen with Mitch Snyder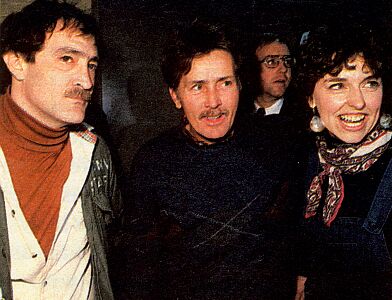 More from Behind the Scenes
---
Sheen works to highlight the plight of the homeless in DC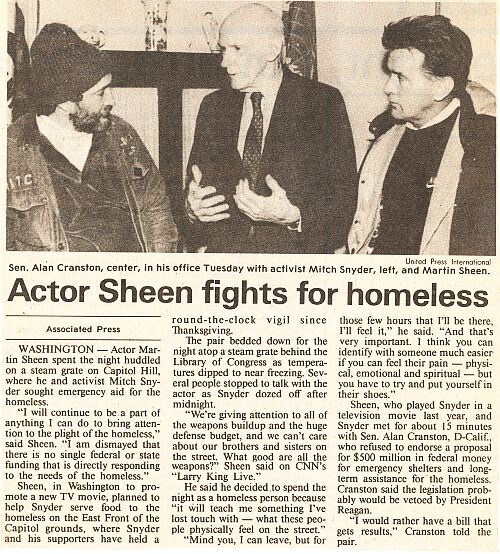 Next role: The Normal Heart

Archived photographs in this gallery are protected by owner's original copyright.

No infringement thereof is intended.

This presentation is not commercial in nature and is intended for viewing purposes only.