Golfing in Ojai
---
Photographs from Ojai, California, during an interview following the 2002 Michael Douglas & Friends Golf Tournament.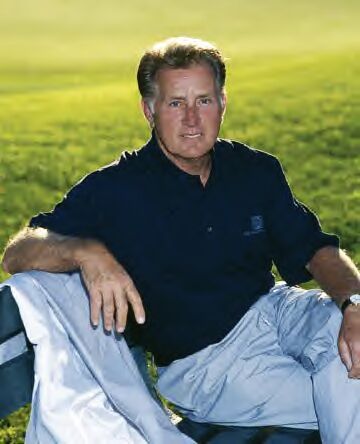 The Ojai Valley Inn and Spa resort was beginning its slow decent into the shadows of yet another beautiful central California evening. As a peaceful calm settled over the golf course, it seemed hard to believe that just hours before the air had been alive with the hullabaloo of Hollywood's most elite.
We had finished our interview and photo shoot and were standing around chatting with Martin Sheen before calling it a day. A short distance away, two young boys about 12 years of age had recognized the man from the television and, as their parents stood nearby, they approached our group and asked if they could have a picture taken with Mr. Sheen. As Martin posed with the two boys, he noticed a third, rather timid child watching the proceedings and he asked if the other youngster was with them, to which they replied "No".
"Well, maybe he would like a picture too," said Martin. "Now this is what I want you to do. What's your name, sonny? Timmy. Okay, Timmy, come over here. I want one of you to take a picture of Timmy and me. And then I want you get his address and send it to him. Can you do that for me?"
The two boys nodded their heads and Martin and Timmy posed.
"Now you promise me that you will send that photo to him, okay?" he said.
"It's all about sharing, kids. Remember that."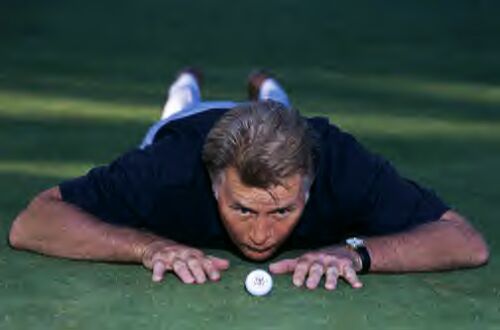 Pictures copyright Dean Kirkland, used with his courtesy and permission.

Text from the "Affluent Golfer".

This is the final page of this gallery.

To see more pictures, return to the Gallery Index.

Archived photographs in this gallery are protected by owner's original copyright.

No infringement thereof is intended.

This presentation is not commercial in nature and is intended for viewing purposes only.