Catholic President on Prime Time -- Photos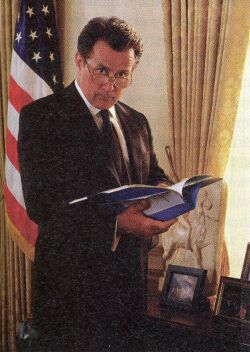 Martin Sheen won a TV Guide Award for his portrayal of President Josiah Bartlet in "The West Wing"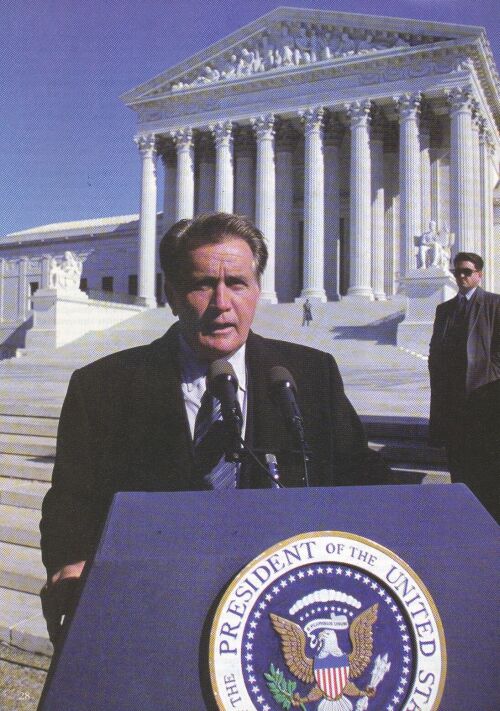 Martin Sheen as President Jed Bartlet in "The West Wing"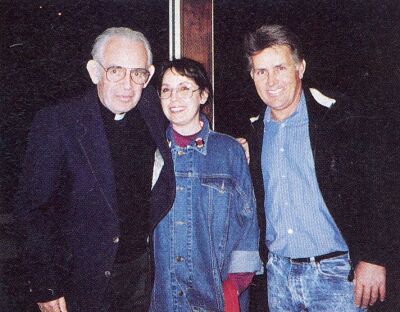 Martin Sheen and wife, Janet, shown here with Msgr. John Sheridan of Malibu, were married in 1961.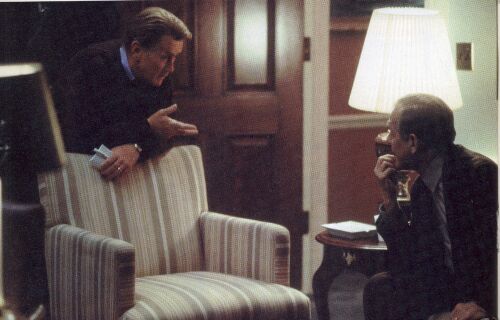 "The West Wing" stars Sheen as a Catholic president who is a liberal Democrat.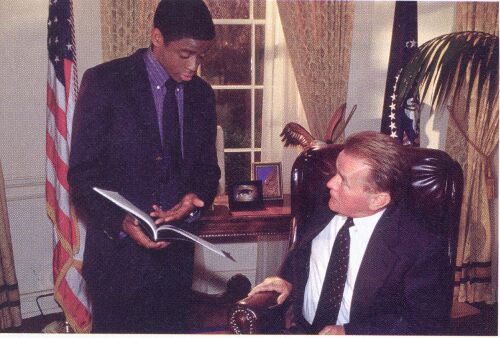 Sheen says the president was originally slated to be a minor character in "The West Wing".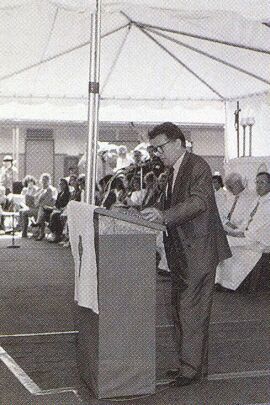 Martin Sheen speaking at before his fellow church members.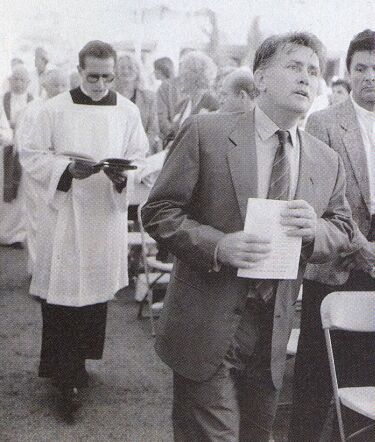 Being a famous celebrity hasn't stopped Sheen from being active in his parish.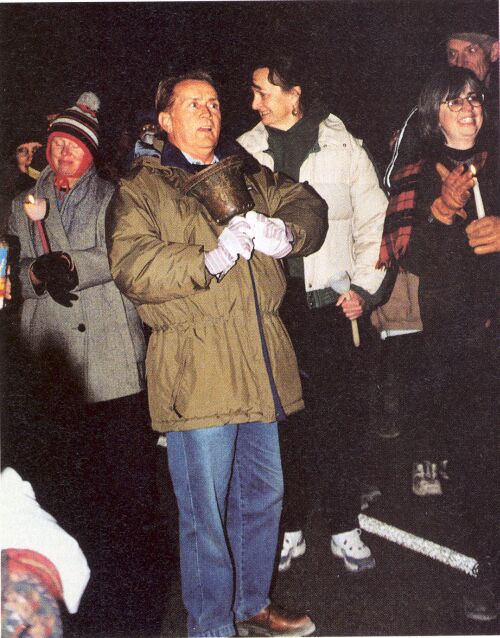 Sheen rang in the new year after kneeling in prayer with other nuclear weapons protesters in Nevada.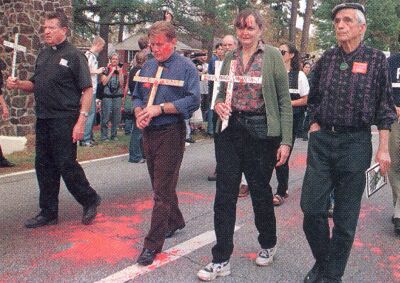 Sheen joined 12,000 protesters to urge the closing of the School of the Americas, November, 1999.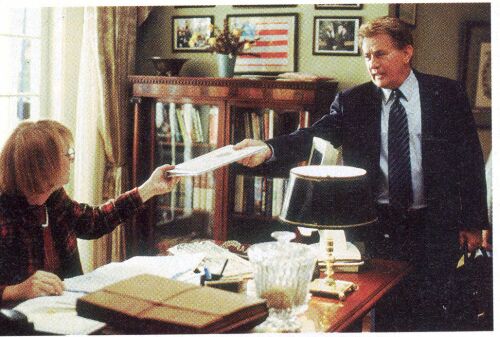 Sheen as President Bartlet with his secretary, Mrs. Landingham, played by Katherine Joosten.
____________________________
Copyright 2003 MartinSheen.net. All rights reserved.
Archived content is protected by original copyright and is presented here for viewing purposes only.