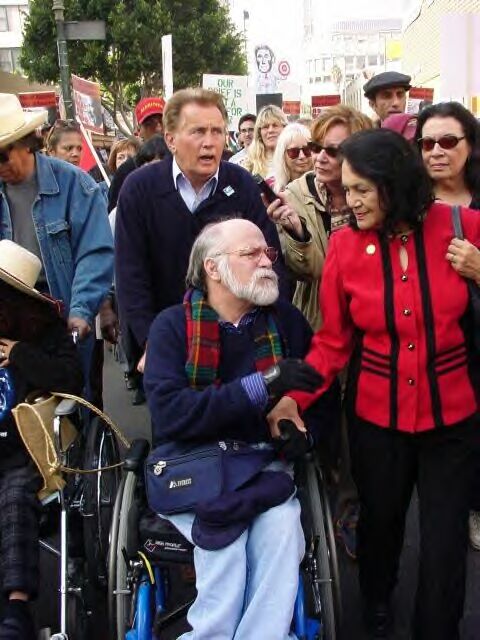 Martin Sheen with fellow activist Ron Kovic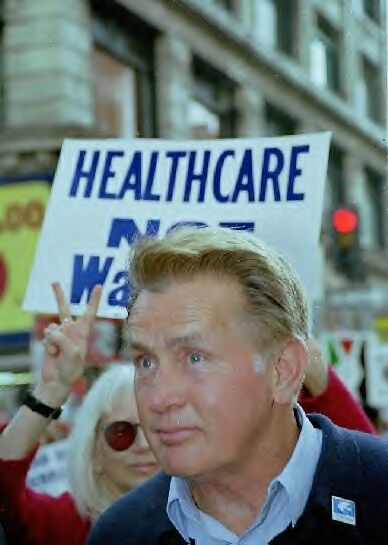 Martin Sheen marches for "Healthcare Not Warfare"
On the next page, you can learn more about "Healthcare Not Warfare",
a movement promoted by the Coalition for World Peace.
Copyright 2003 Executive Privilege. All rights reserved.
Archived content is protected by original copyright and is presented here for viewing purposes only.