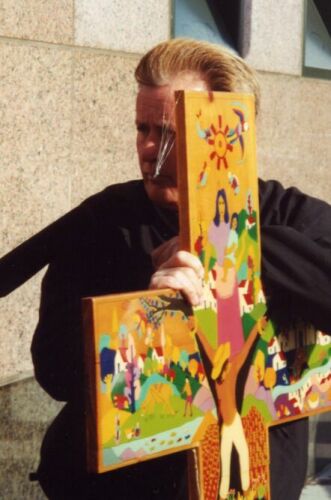 Photo courtesy CS Photography
As reported by NineMSN, Australia:
Actor Martin Sheen led a group of female antiwar protesters in LA carrying blood-stained children's clothing and grim pictures of Iraqi women and children.
With peace songs in the air, Sheen, 62, who plays a U.S. President on the NBC television series "The West Wing", filed past the federal building carrying a cross. Sheen has been active in antiwar protests in Los Angeles and San Francisco, and, prior to the war in Iraq, appeared in television commercials urging viewers to try to stop the war.