Speaking out against war with Iraq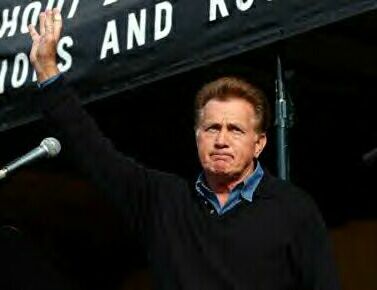 At an anti-war rally in New York, October, 2002 - Photo copyright Chet Gordon, Photographer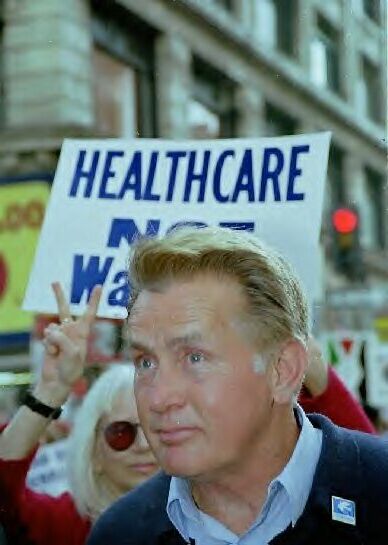 Marching with the Coalition for World Peace in protest of war with Iraq on January 11, 2003
Martin Sheen has said that he values his right to protest and illuminate America's "dark spots" because he loves this country and wants to make it a better place. Arrested many times, he is now on probation for stepping over the line at Vandenberg Air Force Base during a protest against a "star wars" type nuclear missile defense shield.
This man exhibits great political and social conscience and his love of country is unquestioned.
At many recent events, Mr. Sheen's signature remarks have included the recitation of the poem, "Let My Country Awake", by Tagore. Please click on the link below to read this outstanding work...
The next page is...